It's a dark comedy. There is some gore but it's nothing extreme.
Julie and Saul Winslow are a happily married couple thinking about having a baby… but when the two decide to have their genome mapped in order to know for sure that their child will be healthy, the test reveals a secret that will not only test their mutual trust and the integrity of their marriage, but also threaten the very future of humanity as they know it.

Written and directed by Javier Grillo-Marxuach (creator of the comic book "The Middleman" [with art by Les McClaine], writer and producer of the tv series based on the same title and also "Lost").

Starring Amber Benson (better known as Tara from "Buffy The Vampire Slayer" but also an author of novels such as the Calliope Reaper-Jones series) and Adam Busch (also from Buffy).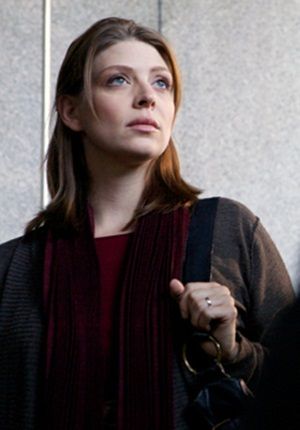 Amber is in the episode of the webseries Futurestates called Laura Keller:
"With global population at an extreme high, federal fertility lotteries now determine who can and can't reproduce. When one woman learns that she will be permanently sterilized, her faith in the system is shaken."
You can see this powerful and thought provoking episode Here at the official site.
I have added photos to the gallery click the picture to see them.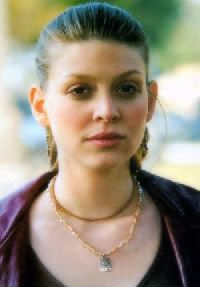 I just recieved this email with details about Amber's new project:
Hi,
I just found your website and i must say of all the amber fansites out there yours is the most well put together. I wanted to let you know about Amber's latest project. It's called "Marie's Zero Gravity Bar and Grill" and she is the star and an associate producer on the project. It's and indie Web series with 14 webisodes which we hope to shoot in december – January. This is the just of the project:
Imagine if you will…
You're fifty light years from earth, with no way home and with no one to talk to except a cheeky computer. What would you do?
Answer: Open an intergalactic Bar & Grill.
And that's just what Marie Davis did.
Marie is thrust into a world completely and literally alien from her own. With no one to rely on, she makes the best of her situation and using her own inner strength and intelligence carves out a life for herself on her own terms.
Marie's Zero Gravity Bar & Grill is a sometimes funny sometimes serious re-examination of a "Stranger in a Strange Land" as seen through the eyes of Douglas Adams with a little Firefly & Red Dwarf thrown in for good measure.
Amber's costar is Jonathan Woodward from Angel and Firefly. you can get more info at the project website http://www.marieszerogravitybarandgrill.com/
We aer trying to create a buzz about the project so any help you can give us would be greatly appreciated.
Best Regards,
Charlie Spickler
Writer / Director – Marie's Zero Gravity Bar and Grill
You can check out the website at Marie's zero gravity bar and grill and like up their Facebook