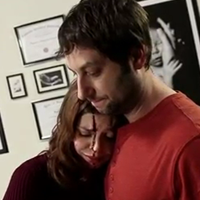 "The Javi Games": an evening spent in the garrulous company of The Middle Man creator, Lost and Charlie's Angels writer Javier Grillo Marxuatch. Includes discussion of his new comic book, Ramiel: Wrath of God and his short film, Reverse Parthenogenesis, which you can see Here
For discussion of the film, we're joined by its stars, Amber Benson and Adam Busch (both of Buffy the Vampire Slayer), and Edmund Lupinski. Recorded April 23, 2012.
Listen Here
I have added screencaps from the web-episode Reverse Parthenogenesis just click the picture below to go to the gallery: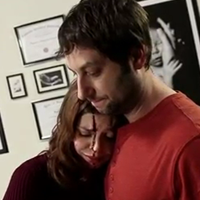 It's a dark comedy. There is some gore but it's nothing extreme.
Julie and Saul Winslow are a happily married couple thinking about having a baby… but when the two decide to have their genome mapped in order to know for sure that their child will be healthy, the test reveals a secret that will not only test their mutual trust and the integrity of their marriage, but also threaten the very future of humanity as they know it.

Written and directed by Javier Grillo-Marxuach (creator of the comic book "The Middleman" [with art by Les McClaine], writer and producer of the tv series based on the same title and also "Lost").

Starring Amber Benson (better known as Tara from "Buffy The Vampire Slayer" but also an author of novels such as the Calliope Reaper-Jones series) and Adam Busch (also from Buffy).